Temp Group promotes "Employment", "People development" and "Social contribution" in the company's philosophy, which means aiming towards being "A company offering dreams and bliss through work to everyone". Our group continues to perform business activities with high regard for Corporate Social Responsibility (CSR) contributing to a better society through the company philosophy, being trusted by people in Japan and from all over the world as well as is expected to further grow in the future.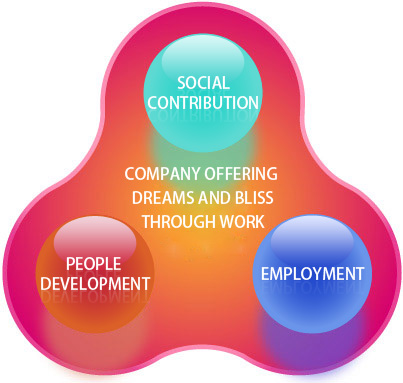 HUMAN RESOURCE INFRASTRUCTURE
Worry-free service is available at all time for both people and organization when meeting problems with "working" issue. We provide services solving every issue related to "commitment".
SOCIETY WHERE PEOPLE ENJOY WORKING
This is the society that both people and organization take advantages of various senses of values and personalities, while aiming towards positively through "commitment". We deliver human resource infrastructure to build a society where people enjoy working.